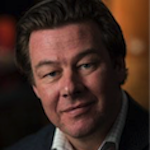 As managing director of Leighs Construction, Anthony oversees the company's opera on. Anthony has led and developed Leighs Construction from a start-up in 1995 to become a successful and respected commercial construction company. This success has been delivered by a team of people who operate within a culture that is focused solely on the successful complete on of challenging construction projects.
Anthony has overall responsibility for the complete on of the project, and complete on of Leighs Construction's contractual responsibilities. Anthony's abilities have been recognised by the industry, and he was joint winner of the NZIOB Supreme Award & Innovation Award 2005 and winner of the NZIOB Young Achiever in 2002. In 2015 he received the Special Commendation Award at the Champion Canterbury Awards for his contribution to Canterbury. He has demonstrated excellent leadership and team building skills, with the ability to motivate team members to step up to the challenge and "get the job done".
Anthony has been involved in the commercial construction industry for the last 24 years, commencing with a cadetship at Downer, and including experience in the United Kingdom.
Qualifications and Training
NZCB
NZIOD Director and Chairman Quali ca ons
NZIOD Accredited Director
1987 Architectural Dra ing & Quan ty Surveying CPIT
Four-year cadetship as project manager at Downer
Board Chairman, New Zealand Master Builders Federa on • Former Chairman of Building Research Advisory Council
Member of the Government Building Advisory Panel and Construc on Strategy Group