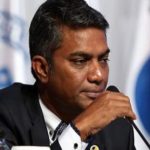 Mohamed Ali Janah is the Chairman of Hotels and Resort Construction Pvt Ltd which operates in Maldives and overseas, with a current project portfolio of over USD300Million. He has 30 years of experience at the executive level of management with exposure to Project Conceptualization, Design, Contract Documentation, Implementation, Requirement/Scope Analysis, Quality Management, Development, Supplies and Logistics. Being a multi-tasker, he is capable of managing multiple projects simultaneously with excellent people and resources management skills.
Mr. Janah is well-travelled in many global destinations including the USA, UK, Italy, Netherlands, Australia, New Zealand, Singapore, Malaysia, China, Hong Kong, Japan, Thailand, India, Indonesia, Saudi Arabia, Qatar, Bahrain, United Arab Emirates, and Turkey where he studied the rudiments of the construction industry in these countries and established links to world famous investors. In addition, Mr Janah is into real estate where he buys and sells properties, including hotels and resorts.
His vision was to build a dream project in a world famous location outside Maldives. As Chairman of Hotels and Resort Construction Pvt Ltd, a company that built the largest resort construction project so far in Maldives, he feels that he has achieved his goal.
Mr. Janah, has been actively involved in the Maldives Association of Construction Industry (MACI), a standard bearer of the second largest industry in the Maldives since 2001 and currently he is serving as Executive Board Member.